E-Commerce volume in Turkey increased to 226 billion 200 million TL
---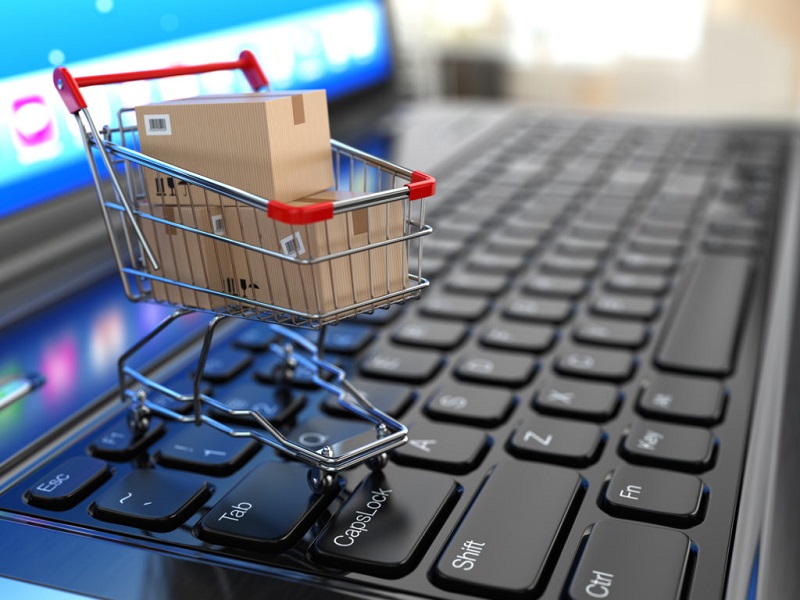 The Ministry of Commerce announced the e-Commerce data for 2020. While emphasizing the importance given to infrastructures for making e-commerce secure, it was noted that 35 e-Commerce sites have received the "stamp of trust in e-Commerce". E-commerce volume increased 66% in Turkey as of last year compared to 2019 and reached 226 billion 200 million TL. The ratio of the e-commerce volume to overall commerce was 9.8% in 2019 and it increased to 15.7% in 2020. On the other hand, it was stated that e-commerce in the world grew by 18% on an annual basis and the world e-commerce volume in 2020 was 4.3 trillion USD.
Order numbers in e-commerce increased by 68% compared to 2019
The e-Commerce amount recorded in 2020 consists of domestic spending with 91.4% – 207 billion TL, spending from other countries in Turkish e-commerce sites and spending from abroad with 4.4% – 9.9 billion TL. It was noted that the share of retail in total e-commerce was 64%. In e-commerce, the number of orders increased by 68% compared to 2019, from 1 billion 366 million to 2 billion 297 million. The e-commerce customs commerce declaration was commissioned as of June and for the period of June-December 2020, the overall export figure was 108 billion 71 million USD, while the e-export figure was 1 billion 421 million USD. In this six-month period, the ratio of e-export to general exports was 1.3%. This rate is around 4.4% in the world.
e-Commerce develops dynamically in our country
A decrease in general commerce was observed when the pandemic started last year, but no such decrease was seen in e-commerce. The increasing trend of e-commerce continues. The ratio of e-commerce spending to the gross domestic product was 4.1%, with a significant increase of 51.8% compared to the previous year. This increase in proportion to national income is another striking example of how e-commerce has developed dynamically in our country. While the ratio of e-commerce volume to general commerce was 9.8% in 2019, it increased by 5.9 points in 2020 to 15.7% on average. It is seen that this rate rises up to 19% during the year, as in May and November. The average of developed countries is around 12.3%. With the effect of the pandemic and the campaigns of e-commerce sites, the highest rate was realized in November with 19%.
e-Commerce is the most common in İstanbul, Ankara, İzmir, Bursa and Antalya
In e-commerce, an increase was experienced in white goods with 129%, clothing, shoes and accessories with 38%, electronics with 56%, food with 61%, home, garden, furniture and decoration with 105%, supermarket with more than 200%, training and consultancy with 43%, floristry with 100% and metallurgy and chemistry with 189%. On the other hand, there has been a decrease of up to 46% in the airlines, travel transportation, accommodation, entertainment and arts sectors compared to last year. Of the e-commerce volume, 138.4 billion TL was made by card payments, 80.4 billion TL by money order/EFT payments, and 7.4 billion by cash on delivery payments. While the rate of conversion of total site visits to e-commerce is 1.8%, this rate is 2.6% in the world. 42% of those who shop through intermediary service providers are women and 58% are men. 63% of citizens prefer to use mobile applications when shopping from intermediary service providers. This rate is at the level of 66% in the world. This situation points to the widespread use of smart phones and mobile applications in our country and this rate reaches 75%. The e-commerce shopping was actualized by citizens living in İstanbul with 35%, Ankara 11%, İzmir 6%, followed by Bursa and Antalya with 3%. These numbers constitute 60% of all shipment due to the e-Commerce transactions that take place in Turkey. It is pointed out that an important advantage and flexibility of e-Commerce is the convenience it provides in return transactions.
e-Commerce is more than an alternative commerce method, it is a part of life
The Ministry of Commerce stated that Turkey strongly exists in the growing e-commerce and e-export markets and will continue to do so and shared the following information: "E-commerce is now more than an alternative commerce method and is a part of everyday life and shopping. Rapidly developing e-commerce in Turkey and in the world becomes more widespread due to increased use of both businesses and consumers. The Ministry continues its efforts to ensure and support the development of e-commerce in the country in the most effective and secure way. Sharing of data based on official and administrative records relating to e-commerce activities in Turkey is of great importance to be able to plan for the future and see the current status of the sector. We want to ensure the planned, strategic and sustainable growth of e-commerce in our country. For this, it is necessary to act based on data and information. These announced data will guide the actors and stakeholders of our sector. The data is collected and processed in a very scientific and systematic manner. Consultations and studies are in progress with TÜİK for this data to be included in the Official Statistics Program of Turkey Statistical Institute (TÜİK).
The number of people using the e-Commerce Information Platform exceeded 1 million
The Ministry of Commerce also shared the data on the use of the 'e-Commerce Information Platform': "Although it has been a short time since its launch, the number of people using the 'e-Commerce Information Platform' exceeded 1 million. 31% of this figure is made up of users aged 25-34. 48 thousand people learned from the trainings in the platform's e-Commerce Academy. Since the beginning in June, 61 thousand people find answers to their questions with the help of e-commerce consultant. There are already 256 thousand 861 businesses engaged in e-commerce activities in Turkey. In 2019, this figure was 68 thousand 457. The enormous increase of 275% is one of the indicators of how dynamically e-Commerce is developing in our country."
---