---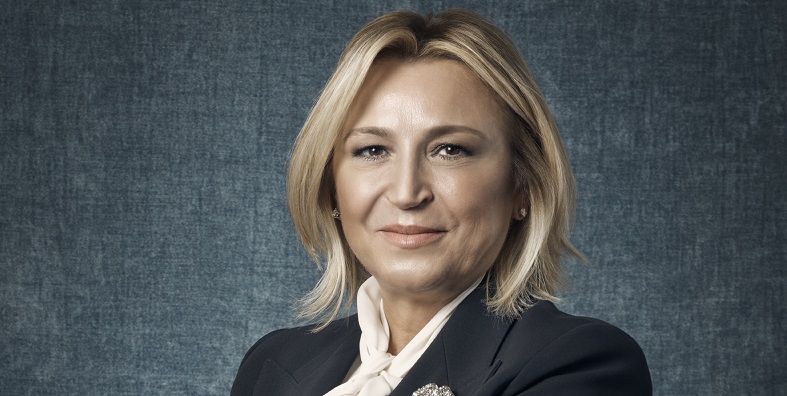 According to Informatics Industry Association (TÜBİSAD)'s annual "E-Commerce Market Size in Turkey" report, the e-commerce sector reached 83.1 billion TL in volume by 39% growth in 2019. While the sector grew 18% in USD terms, the average annual growth rate of the sector was 35% between 2015-2019. Findings of the "E-Commerce Market Size in Turkey" report prepared by the project partnership of Deloitte Turkey and the collaboration of İnveon and SimilarWeb, evaluating developments in e-commerce market in Turkey according to international standards were announced at a press conference hold online.
IT power was felt in the time of pandemic, the VAT rates should be reduced
TÜBİSAD Chairperson of the Board of Directors Kübra Erman Karaca said that: "As we all follow closely, the transformation process into digital economy gained tremendous speed with the COVID-19 outbreak. As the whole world managed this important crisis, it used technological tools for the sustainability of its political, social and economic activities. For the sectors and companies that can capture this technology revolution, the performance displayed in today's conditions is not surprising. Today, we are here with a study that keeps the pulse of our e-commerce sector, which has been at the heart of the transformation since the first days of the crisis. We have prepared the seventh of "E-Commerce Market Size in Turkey" report and it undoubtedly has a distinct significance. Because at this important turning point in history, we think that all societies will grow and develop with the multiplier effect provided by their digital sectors. In our country, e-commerce continued to grow in 2019, as in 2018. We can evaluate it as a positive development to reach a volume of 83.1 billion TL with a 39% growth in 2019, in which trade wars and global political conjuncture caused many uncertainties. In this extraordinary period of time we have experienced, we have witnessed a rapid delivery experience to the consumer and we have witnessed new categories that have grown very rapidly and the segment that has never used e-commerce to become a user. We hope to announce better growth figures for 2020 with the increasing use of mobile phones and the share of both mobile internet and mobile applications in e-commerce." Erman Karaca stated that the power of IT and digital transformation is felt from all sides during the pandemic and underlined that VAT rates should be reduced to 8% in all informatics products.
E-commerce is no longer an alternative sales channel
Deloitte Turkey Partner Hakan Göl expressed that: "E-commerce sector reached a share of 6.2% in the retail sector with a strong growth, however we believe that this ratio is lower than the potential of our country. The COVID-19 outbreak also showed that e-commerce is no longer an alternative channel. The sector size has exceeded 80 billion TL and we expect growth to continue stronger. We believe that companies that focus on digital transformation and e-commerce will be prominent not only in our country but also in global markets in the coming years."
Highlights of the report
TÜBİSAD e-Commerce Commission President Burak Ertaş shared the findings in the report:
– In the e-commerce market, which reached 83.1 billion TL, Online Retail reached 44.9 billion TL with a growth of 43%, Online Holiday and Travel reached 30.2 billion TL with a growth of 32%.
– In the Online Retail category, Only Online Retail – 30.8 Billion TL- was the area with the highest growth of 48%. The Marketplace had a huge impact with a 50% growth here. The volume of the Marketplaces reached 29.3 billion TL.
– The highest growth rate in the Multichannel Online Retail category was seen in Clothing and Shoes with 40%, thus the market size reached 3.5 billion TL. Home and Decoration -1.7 billion TL- and Entertainment and Culture -0.7 billion TL- followed Clothing and Shoes with a growth of 33%. Electronics reached 4.0 billion TL with a growth of 18%.
– In the Online Holiday and Travel category, only Online Holiday & Travel -4.3 billion TL- grew faster with 47% than Multichannel Holiday & Travel -25.9 billion TL- with 30%.
– In the e-commerce categories that showed the highest annual growth between 2015 and 2019, only Online Retail ranked first with 38%, followed by Holiday and Travel with 36%, Online Legal Betting with 33%, Multichannel Retail with 31%.
– In the e-commerce market, which reached 83.1 billion TL in 2019, only Online Retail has a 37% share in the total sector with 306 websites, while Holiday & Travel has a share of 36% with 77 websites, Multichannel Retail has a share of 17% with 371 websites and Online Legal Betting has 10% share with 6 websites. Compared to last year, there was an increase only in Online Retail websites, while a decrease was observed in Holiday & Travel websites.
– With the increasing use of mobile phones, the share of mobile commerce has increased visibly over the years. This year, e-commerce data on mobile internet and mobile applications were added to the report. The share of mobile in e-commerce turnovers reached up to 60%. As the users' mobile experiences increase and the companies continue to invest in these areas, the 60% turnover share is expected to increase 5 – 10% annually.
– Online retail was calculated as 5.3% in Turkey in 2018. The share of online retail in total retail rose to 6.2% in 2019. For developing countries, including Poland, India, Brazil and Russia, the average share of online retail in total retail was 6.7%, while the average of developed countries was 12.3%.
Highlighted observations in the report
In Turkey as well as in the world, e-commerce is a sector of competition in scale, so a large part of the growth comes from leading companies. The share of the top 10 companies within the scope of the study increased by 40% over the years and reached 55%. This trend, which increases with the entry of foreign actors into the market and the investments of domestic players, is expected to continue in the following years.
In the early years of the study, many of the companies with business models such as private shopping and multi-category turned into marketplaces over the years. A competitive environment is experienced now where many actors try to offer more to the same customer with similar business models compared to previously seen market structure in which business models differ and competition in silos. In order to reflect this convergence of business models to the report, different categories were combined under the name "Marketplaces".
---