Meeting at ICT 500 and becoming partners
---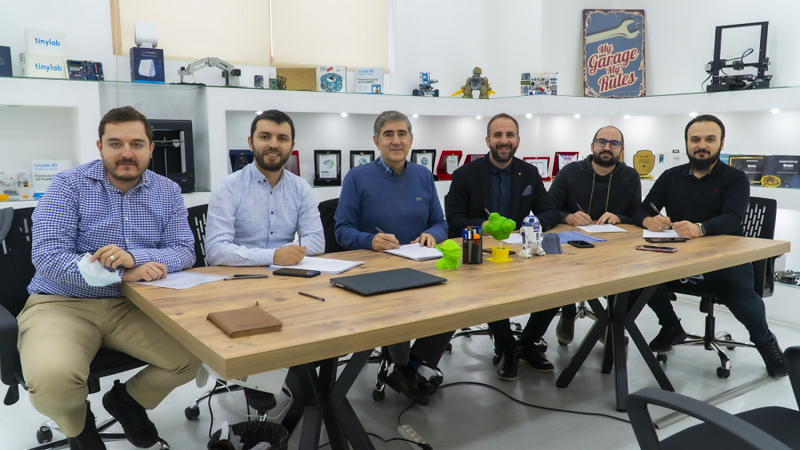 Escort Technology Investment A.Ş. and Robotistan, which has been offering STEM, maker, 3D, electronic, robotic and DIY products to users in the field of e-commerce since 2010 as well as developing products in the field of educational technologies, signed an investment agreement worth 1.1 million TL. The two organizations met during the ICT 500 ceremony organized by BThaber.
Offering more than 5000 products to its users from a single point, Robotistan contributes to the development of the ecosystem by offering video trainings, educational contents and sample projects for its products. Increasing its product range for the needs of the sector day by day, Robotistan offers free video training on YouTube and different training contents on its blog. Users can also discuss technical issues on the forum platform.
The startup, which was founded in İstanbul in 2010 by 5 college friends and young entrepreneurs, continues to work with a team of approximately 40 people today. Robotistan has been among Turkey's Fastest Growing Top 50 Technology Companies (Deloitte Fast 50) for the last 5 years and has the European Business Awards and the 2018 EBA Ones to Watch. Robotistan continues to grow as the leader of the field. With this investment, Robotistan plans to offer its products to the global market.
Escort Technology Chairperson İbrahim Özer said that: "We attach great importance to the issue of increasing the creativity of our children and young people and providing incentives for production. I believe that Robotistan's work in this field with its wide range of products that provide added value will contribute significantly to the growth and development of the existing ecosystem with the new investment we make."
Robotistan Founding Partners Yasir Çiçek said that: "As Robotistan team, we are trying to work with all our strength to raise generations that love to produce in our country, to break the rapidly growing consumer culture cycle and to remind people of the taste of producing. We see production as the most important way out that can solve our country's problems. I would like to thank all my colleagues who shed sweat with us for these goals, and Escort Technology who trusts us and supports us for our dreams."
---