Only those who seize opportunities win!
---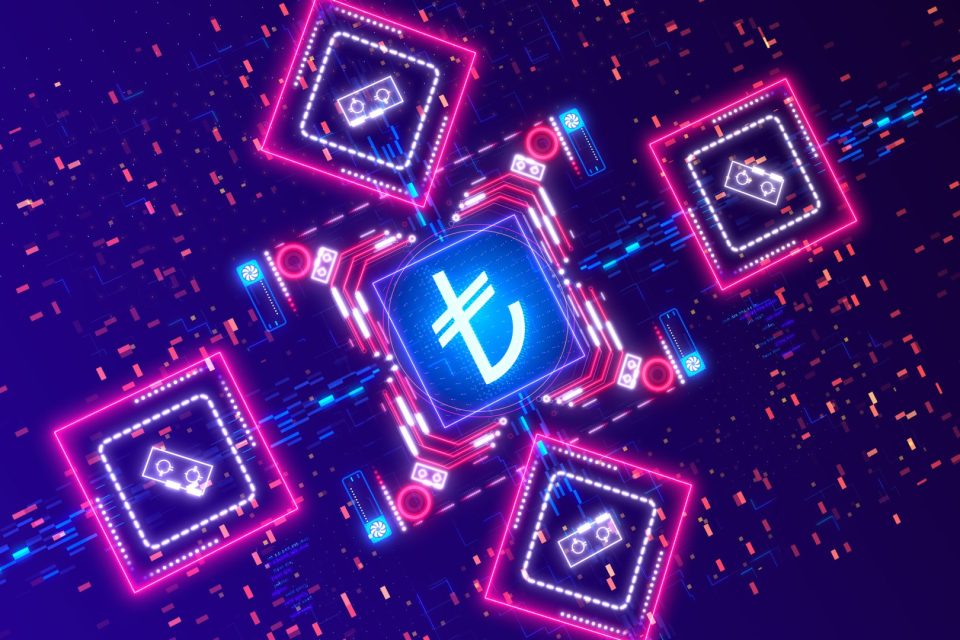 International auditing and consultancy company EY (Ernst & Young) announced the main opportunity areas waiting for technology companies in 2022 with its "Top 10 Opportunities for Technology Companies – 2022" report, after a year of rapid market changes. The fluctuation, which has been climbing all over the world with the effect of the pandemic, has also led to the renewal of the priority list of the technology industry. Among the opportunities that can help companies grow and cope with the risks and volatility of 2022, attracting and retaining a motivated workforce is a top priority for companies. EY Turkey Telecommunications Media and Technology (TMT) Sector Leader Emre Beşli said:
"Our report focuses on priorities for digital industries to consider. In the new year, when the digitalization in the economy will accelerate and the technology sector will continue to grow, we see that together with the global recovery, the supply of components and logistics issues stand out as bottlenecks affecting technology companies. The need to ensure business continuity and protect the supply chain from risks remains important for the technology sector, which is the provider of digital transformation. It is also important to take a strong position in the environmental, social and governance (EMS) field, as stakeholders begin to demand more from technology companies. Finally, focusing on organizational transformation and turning to new business and payment models will greatly contribute to the agility and competitiveness of technology companies in the coming year."
In the "Top 10 Opportunities for Technology Companies – 2022" report, the 10 most important opportunity areas for technology companies for the next year are listed as:
Hybrid working environment: The importance of finding the right talent for the technology sector has increased even more during the pandemic period. Many technology companies have also considered a partial and gradual return to the office as they try to balance the needs and preferences for the modern workforce. A recent study by EY shows that 9 out of 10 employees demand flexibility and are prepared to leave if their demands are not met. Employers must develop formulas that include rewards, flexibility and experience optimization to attract and retain the best talent.
Acquisition and merger opportunities: EY research shows that more than half of technology executives recognize that organic growth may be difficult in the near term and plan to use merger and acquisition (M&A) strategies in 2022 to sustain growth. Despite regulatory reviews and an increase in financial uncertainties, the M&A market is expected to remain healthy. The acquisitions have the potential to strengthen the company's portfolio with new solutions, technologies, end markets and distribution channels, thereby enabling growth.
Strong supply chain for business continuity: Recently, supply chains have been under the pressure of market activity and geopolitical factors. Technology companies should meticulously review their supply chains and eliminate risks, from "suppliers of their suppliers" to "customers of their customers". Real-time visibility helps identify bottlenecks early, while new technologies such as digital twins and 3D printing can reduce downtime.
Security everywhere: The importance of ensuring the security of data has increased exponentially during the pandemic period. Much more business is now conducted online. However, it is a fact that many companies do not think enough about cyber security while rapidly changing their IT structures and processes in this period. Technology companies must include security and privacy aspects in the design of their new projects and activities in order to turn data security into a factor that can grow their business and prevent serious business interruptions.
Improving stakeholder relations: Consumers expect more positive social and environmental results from companies. As employees seek to make a meaningful difference to their businesses, investors demand sustainable options. Corporate customers are also watching the industry closely for new technologies that will help them achieve their sustainability goals. Technology companies must demonstrate exemplary leadership in this area, strengthen engagement with their stakeholders, and have a long-term value proposition.
A new era in subscription: During the pandemic period, subscription-based business models were seen to provide stronger protection against economic fluctuations and higher valuation than traditional one-time payments. As customers increasingly prefer the flexibility afforded by cloud-based services and software, subscription payments are expected to replace traditional license payments over the next five years. For this, companies need to transform their sales organizations, change their pricing methods and reorganize their core business processes.
Tax restructuring: The technology sector has become an increasingly important target for legislative and tax changes around the world. As the contribution of digital services to the economy increases, governments are trying to change the tax base to realize more value. Governments seeking to strengthen or protect their key industries are causing sharp and abrupt changes in this area. Technology companies need a robust approach to taxation and global trade, built on real-time insights, early planning, and an agile action model.
Operational flows for agility: During the pandemic, the world has reached a new level of market activity and economic uncertainty. Customer preferences can change overnight and there can be great fluctuations in demand, especially in the technology sector. While the risk profiles in the sector have changed with the flexibility in supply chains and the effects of geopolitical factors on trade, the need for operational transformation of the organization has increased. Technology companies need to align their operational agility with the levels of mobility and uncertainty that will impact their business in the future. This can be achieved with business process reengineering and cloud capabilities, data analytics and automation tools.
Customer trust for digital interaction: Trust is essential for digital companies. The EY research, which clearly reveals the main drivers of trust or distrust, lists these as security, transparency, ethics, content and regulatory compliance. To earn trust, companies must prioritize protecting customer data and establish a digital trust strategy.
5G readiness: The rollout of 5G is driving revenues across the technology industry as the industry prepares for large-scale applications. 5G will be decisive in how things and devices interact, how data analytics and machine learning can improve logistics, reshape customer interaction or solve bottlenecks in the supply chain. Technology companies need to prepare use cases and roadmaps to stay ahead of the competition.
---