Open vRAN trial from Türk Telekom, Mavenir and ComPro
---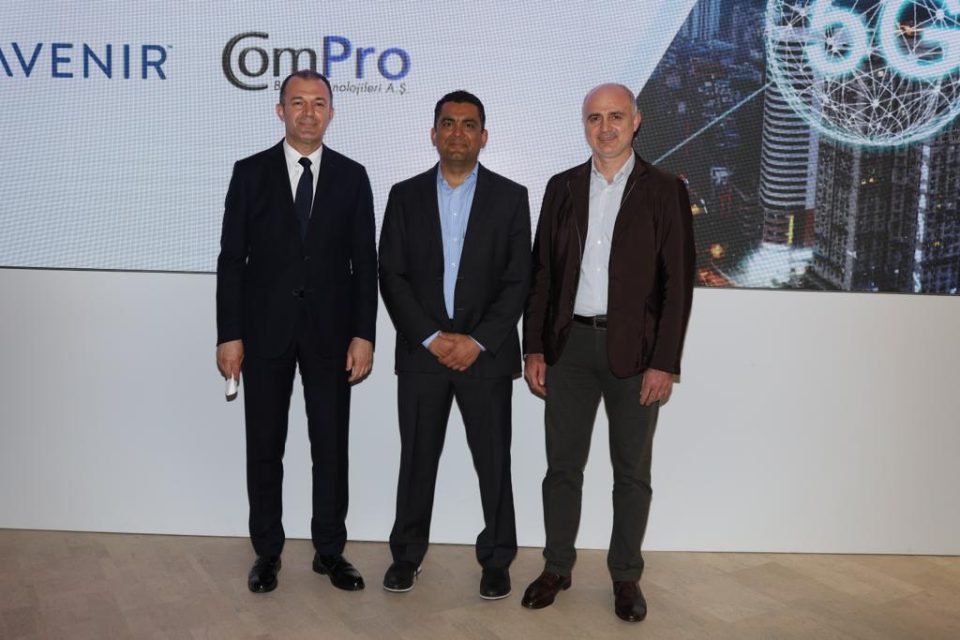 Türk Telekom collaborated with Mavenir, one of the leading companies in cloud-based software, and ComPro Information Technologies, the system integrator that produces 5G-specific network solutions, on Open vRAN (Open Radio Access Network) trials, which play an important role in enriching the ecosystem of 5G technologies.
Türk Telekom, the pioneer of Turkey's digital transformation, continues its work on Open vRAN (Open Radio Access Network), which is of great importance for the network transformation required by 5G and beyond new generation technologies. Türk Telekom announced the agreement it signed with Mavenir, which develops mobile network solutions, and ComPro, the system integrator, at the GSMA Mobile World Congress, one of the world's largest technology exhibitions, held in Barcelona, Spain.
With the agreement, Türk Telekom will conduct a pilot application for Mavenir's award-winning Open vRAN solution. In the project supported by the Telecom Infra Project (TIP), of which Türk Telekom is also a member, working on open radio access technologies and helping the development of the relevant ecosystem, ComPro will perform the work of correctly integrating O-RAN compatible components among themselves and into the network.
The project will include O-RAN Alliance compliant radio units (RUs) with beamforming technologies and 4G and 5G multi-antenna (mMIMO) 4G small cells.
Türk Telekom Technology Assistant General Manager Yusuf Kıraç said that: "We are pleased to work with Mavenir, ComPro and TIP on Open vRAN. We see that groundbreaking network technologies such as Open vRAN have significant potential to meet the technical requirements of the next generation services with 5G. We believe that these and similar projects will grow the O-RAN ecosystem and play an important role in the development of the future grids."
Mavenir RAN Senior Vice President Puneet Sethi stated that: "Open, virtualized and interoperable systems based on cloud-native software and technologies significantly reduce investment and operational cost for operators while speeding up deployments. We believe that vRAN technology will make a significant contribution to Türk Telekom's network. We are proud to be a part of Türk Telekom's O-RAN journey with both Mavenir and our system integrator partner ComPro."
ComPro Information Technologies Vice President Hakan Yıldız expressed that: "We are happy to have the role of system integrator in the Türk Telekom 4G/5G Open vRAN pilot study, which continues with TIP support. We are determined to offer a more mature, game-changing Open vRAN solution by paving the way for OPEX/CAPEX savings, which is important for Türk Telekom, Turkey's first integrated telecommunications operator."
---
Şunlar da hoşunuza gidebilir