The new dimension of e-commerce: social commerce
---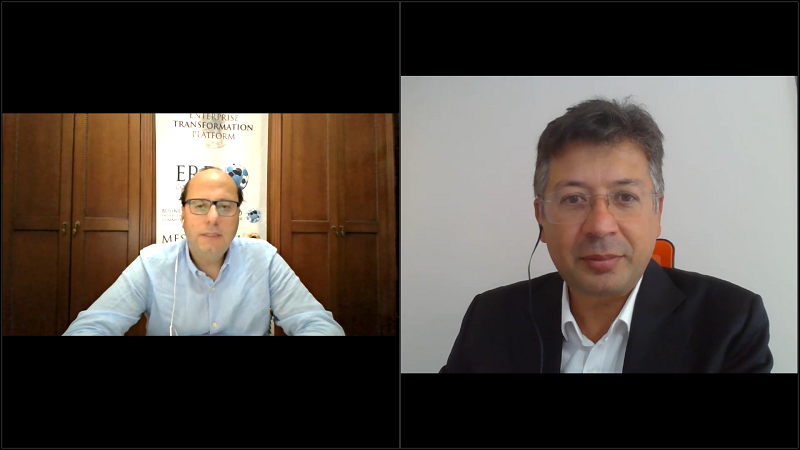 The e-Commerce platforms and their usage rates are increasing day by day with great momentum. This development began to move to a new dimension with the use of social media. Regarding the developments and new trends in this field, HeloRobo General Manager Gökhan Karahan stated that:
"HeloRobo is a new company established in March 2021 with the investment of Ömer Arıkan and Gökhan Karahan. We currently have a team of 20 people. We have 250 testers and 25 customers. Social media commerce includes trading from social media by taking advantage of this commercial feature. In this way, you can promote and sell your products in the market. You can perform these transactions on social media platforms, especially Facebook and Instagram. Social commerce abroad means that customers communicate with each other in different ways and making more accurate purchasing decisions. In general, customers should enjoy their shopping on the internet and social media. I define it as "taking the best of e-commerce and social media and using it for marketing and sales."
The biggest difference for the customer is the possibility of two-way communication. E-commerce involves one-sided communication. When you enter the e-commerce site, you have to navigate through the catalogs on your own. After packaging the required product, you as a company have to take the product to the point of sale as self-service. There are some tools for customers to get support at these points; but most of them are immature. People do not like them and do not prefer to use them. You cannot find a human factor or human warmth in these vehicles. In social commerce, there is definitely a person in front of you during working hours. You can contact this person and ask their opinion. They try to help in terms of product and service quality. The customer gets a more satisfying experience as s/he is listened.
On the other hand, companies can start by comparing the customers they can reach in e-commerce with the customers they can reach in social commerce. There can be tens or hundreds of times difference between them. In this way, they can reach a wider spectrum of customers in a more personal way. Thus, you can also make those who follow you and do not shop from you change their idea and trade with you.
When you talk to the customer directly in the store, you can take the pulse. You can reflect the notifications or perceptions from them on your products and ways of doing business. There is the advantage of coming out of a mechanical environment here. If the customer also expresses their opinions on social media in return for sales, you can reflect this experience to other people who follow you on social media. This brings with it the sales and marketing environment. With a customer representative, you can talk to countless customers at once. You can customize these conversations. Records of interviews are kept for companies. All this reduces the cost of your conversations with customers tremendously. Imagine the added value it will provide to you if you can transfer this savings to gaining customers through the platform. Research shows that there is too much commerce through social media. In some products, it can increase up to 4 times. If you sell products to 1 out of 100 people who visit your site in e-commerce, this increases to 4 out of 100 people in social media commerce. In this sense, it is another important advantage of increasing your sales volume.
Companies that interact with customers in this way gain customer loyalty. Customers are more loyal to these companies and brands. Traceability and reportability of these transactions are also possible. There are different products similar to us; but we are the first to demonstrate different products on the same platform."
---